Like most podcasters., I am also a writer and speaker. I am frequently pitching myself to event planners, trying to convince them to hire me for one of their speaking slots. When I started adding 'nationally syndicated radio host' to my pitch, my close ratio doubled. One meeting planner summarized the situation simply, "You being a radio host will make it easy to convince my boss to hire you!" Remember the old expression about IBM? 'Nobody ever got fired for buying from IBM.' I feel like this is the same situation. No meeting planner ever got in trouble or questioned for hiring a nationally syndicated radio host. It adds a layer of credibility that no other descriptor can.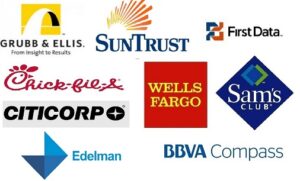 Self-publishing took the glory out of being a published author. Everyone knows that it's incredibly easy to be a best seller on Amazon. So, the words best-selling author now mean nothing. Anyone can be a podcaster. But becoming a radio host is an unknown. No one knows how certain shows just end up on the air. It implies a high level of being selected and differentiates the host as someone whose show was selected from hundreds of the very best.
To be naturally syndicated means that lots of stations have decided to carry your show, which makes it even more unique, prestigious, elite, selective and cool. When I tell people that I am a nationally syndicated radio host, the response is always overwhelmingly positive. People are impressed and surprised. The most common question is, "How many stations are you on?" I have never been asked any question that indicates anything other than being impressed. People aren't educated enough to ask if individual stations have a strong signal or a weak signal. It's just so impressive, people don't know what to do or say except to be impressed.
It is a career changer in a way that nothing else can do.
My Simon Sinek Why? My goal is to get you on the radio and to grow your career!